"Judy Blume Forever" (2023) – "I could be fearless in my writing in a way that maybe I wasn't always in my life." – Judy Blume
"Are You There God? It's Me, Margaret." (1970)
"Blubber" (1974)
"Forever…" (1975)
"Tiger Eyes" (1981)
"Here's to You, Rachel Robinson" (1993)
These five book titles are just some of the novels – written by the world-famous children's and young adult author Judy Blume – that directors Davina Pardo and Leah Wolchok remember, explore, and celebrate in their festive documentary, "Judy Blume Forever".
Ms. Blume, 85 (but 83 during the filming), sits directly in front of Pardo and Wolchok's camera and tells her story with a bright smile, vigor, and enthusiasm, but she isn't alone. Several authors and publishers – like Jacqueline Woodson, Mary H.K. Choi, Justin Chanda, Tayari Jones – and a few prominent Generation X actresses gush over her work.
According to Google, Judy has sold over 82 million books, and this enjoyable and revealing film is a must-see for her fans, especially because of the movie's exploration into the woman's pioneer spirit.
Ms. Blume broke boundaries and norms.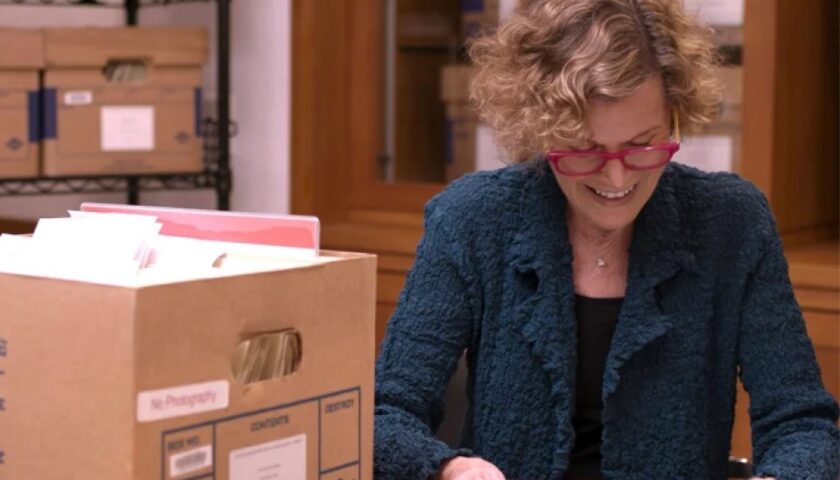 Earlier this month, "Time" named Judy as one of "The 100 Most Influential People of 2023", but admittedly (and sadly), this movie critic – a Gen X man who feasted on sports, Atari 2600, heavy metal, and science fiction during his adolescence – never heard of Judy Blume before "Judy Blume Forever" was announced as a showcase movie for the 2023 Phoenix Film Festival.
So, learning about this prominent author – over the film's 95-minute runtime – was a brand-new and enlightening experience.  However, early in the movie, I realized why Judy's work wasn't in my orbit. Her young adult novels – that took off in the late-1960s and the 1970s during the Women's Liberation Movement – were primarily (but not entirely) written for pre-teen and teenage-girl audiences, and in some cases, female readers who wondered about puberty, masturbation, and relationships with boys.
So yes, this was all a surprise to this naive male Gen Xer!
During the film, Ms. Blume evokes frank, honest discourse about her motivations, including writing about questions that she had as a kid.
Ms. Blume was a trailblazer in exploring these topics in print, and she dared to take these brand-new literary steps!
Judy also recalls the societal and business obstacles that stood in her way in getting her first narratives published.  She didn't get much support at home during her first marriage, and Judy reveals a heartbreaking fact about her ex-husband.  Although, her children – Randy and Larry – offered fabulous encouragement in heartwarming respects for their mom.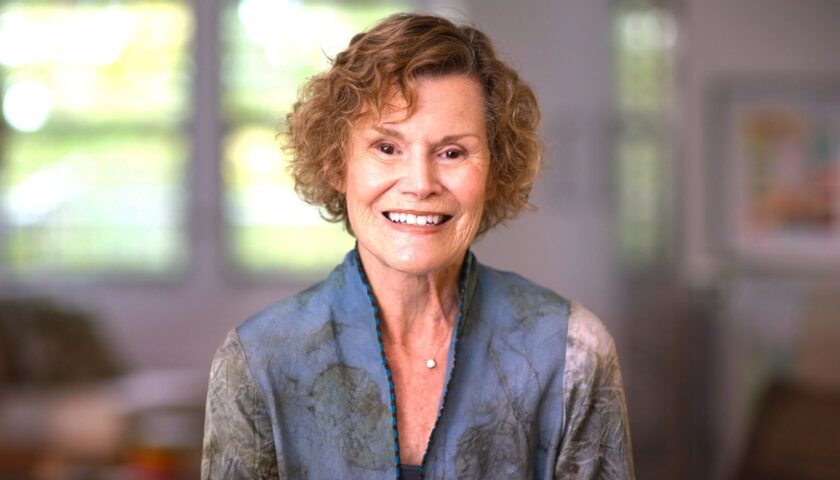 Her can-do attitude shines throughout the movie, and fans – who aren't famous writers, publishers, or actresses – equally praise Judy's positive influence in their lives.  Judy reads some of her fan letters, but more importantly, a couple of these devotees appear on camera and tell their remarkable relationships with her, which have lasted for decades.  These particular moments punctuate Ms. Blume's vast impact and are the most curious tales (outside of Judy's, of course) that Pardo and Wolchok reveal.
The filmmakers present the material with familiar documentary styles with plenty of B-roll, interviews from years past, lots of childhood photos, what-Judy-is-doing-now disclosures, and linear storytelling.  From a construction standpoint, it's a standard affair, but Pardo and Wolchok do a lovely job of reaching out and proudly presenting this icon as a gift for old fans and a learning experience for new ones. 
3 out of 4 stars
Directed by: Davina Pardo and Leah Wolchok
Starring: Judy Blume, Tayari Jones, Justin Chanda, Randy Blume, Larry Blume, and George Cooper
Runtime:  95 minutes
Image credits: Amazon Prime Video